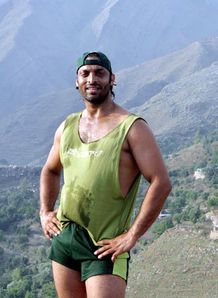 The Pakistan Cricket Board have decided not to renew Shoaib Akhtar's central contract.
Shoaib, 32, has paid the price for fitness and discipline problems during the last 12 months.
Fellow fast bowler Mohammad Sami and opening batsman Imran Nazir have also lost their central contracts.
PCB chairman Dr Nasim Ashraf offered the axed trio hope by saying the national team will not exclusively be drawn from the list of contracted players.
"The players not given central contracts have been given special retainers and if they show commitment and form they can come back into the team after a year," he said.