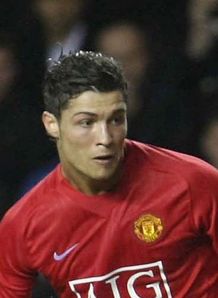 It is said that competition makes one to be better and Ronaldo has been challenged by Ferguson to score 30 plus goals this season.
The Portuguese winger has already scored 23 times in all competitions this campaign for the reigning Premier League champions and heads the top-flight scoring table with 17 goals.
The 22-year-old has shown great skill in front of goal despite playing down the wing and could record 30 if his present form continues with United still on course in the league, FA Cup and UEFA Champions League.Ronaldo is set to feature in the FA Cup fourth round clash with Tottenham on Sunday and Ferguson believes he has what it takes to reach the hefty target.